Cadence Bank Amphitheatre | Atlanta, Georgia
The Gipsy Kings are globe-trotting to spread the joy of their music with their 2022 tour, visiting countries, such as Germany, Hungary and the UK, to play live performances from their vast catalogue of music. You are in luck as they will be performing in America at The Cadence Bank Amphitheatre on Saturday the 28th of May 2022 and tickets are on sale now! Book yours right this instance to avoid missing out on the amazing performance of one of the greatest 'World Music' bands. The Gipsy Kings are excited to be at The Cadence Bank Amphitheatre on 05/28/2022, make sure you're there with them and secure your tickets.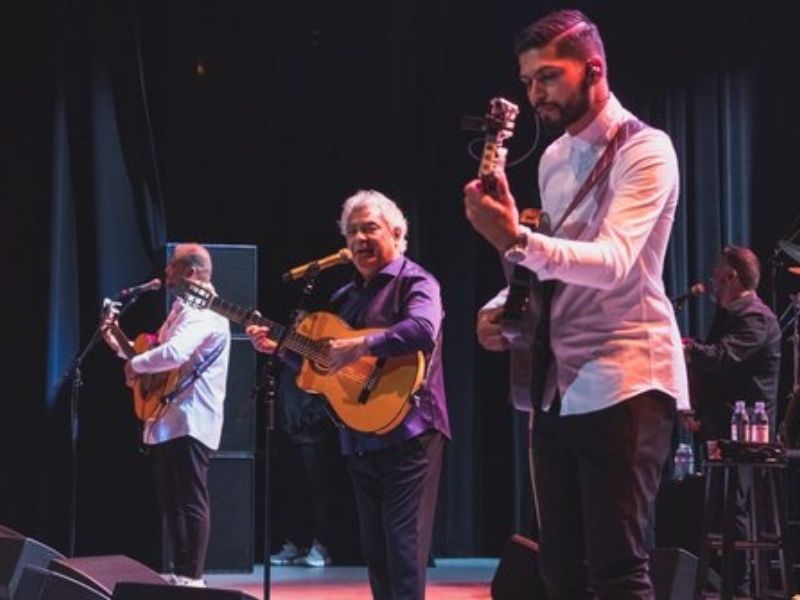 Formed over 30 years ago and selling more than 14 million albums worldwide, The Gipsy Kings are a force of music that has grown and developed over the years, instead of dwindling and falling prey to the sands of time. They are storming the stage in 2022 with their 'Nicolas Reyes Tour', travelling around the globe to bring their music live to audiences. Nicolas Reyes will be featuring, adding his talent, experience and heart to the performances. He is the beating heart of The Gipsy Kings, co-founder of the group and leader for over 3 decades, his own travels and adventures constantly influencing his playing. The Gipsy Kings massively defined the phrase 'World Music', creating a mass of music that holds the influence and heart of the gypsy lifestyle, the heritage of collecting and learning new genres of music from constant travelling. The Gipsy Kings introduced the wider world to different genres of music from the start of their career, their debut album being hugely successful and the track, 'Bamboleo' playing the traits of South America's 'Rumba Gitano', the rumba rhythm partnered to the attack of flamenco guitars. The Gipsy Kings' music extends through generations, the combination of current styles and the sounds of their ancestors mixing beautifully to create music that truly relates 'world wide'. Grab your chance to experience them live.