Cadence Bank Amphitheatre | Atlanta, Georgia
On Friday the 26th of August 2022 Yacht Rock Revue will be playing live at the Cadence Bank Amphitheatre, and you are invited to be there too. Book your tickets without delay to guarantee your places. When life gives you 'bad tequila', make a 'good margarita' and have some fun, a line from the band's song 'Bad Tequila' that is true to life- a reminder to themselves and listeners that life doesn't always have to be bad. Yacht Rock Revue will lift your spirits with their playing at the Cadence Bank Amphitheatre on 08/26/2022, so book your tickets and be there.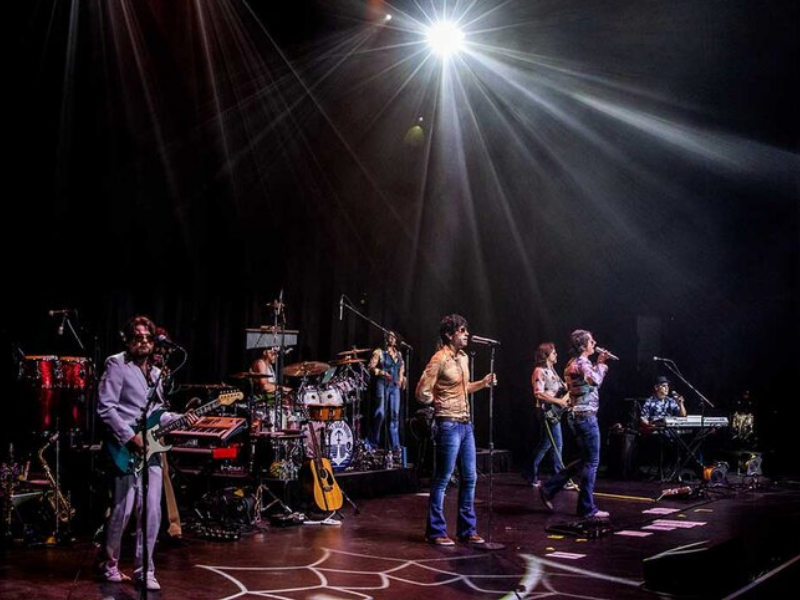 Yacht Rock Revue started as a tribute band to the music movement 'yacht rock', a broad music style that is associated with soft rock and was one of the most successful music genres between the mid 1970's-1980's. The stylistic traits were clean vocals and catchy melodies, drawing on other bases such as smooth soul, jazz and R&B. Through their good time playing Yacht Rock Revue show that it's never too late to pursue your dreams and be who you want to be. The band members, Peter Olson, Mark Cobb, Greg Lee, Mark Bencuya, Mark Dannells, and David Freeman, led by Nick Niespodziani, the group's singer and guitarist, followed their dreams of touring, playing music and partying like it's still 1979. They mastered Yacht Rock's sleek chords and mellow grooves, creating a mood that people could relate to, taking a break from the stresses of life. Yacht Rock Revue have now recorded and released their own original music, showing their sense of humour in tracks such as 'Bad Tequila', 'Another Song About California' and 'The Doobie Bounce' in their first album, 'Hot Dads In Tight Jeans'. Join in on the fun and party with Yacht Rock Revue by purchasing your tickets now.