Cadence Bank Amphitheatre | Atlanta, Georgia
Bare Naked Ladies are legends in the music industry and are renowned for their live sets, and they are ecstatic to be back this year with their 7th 'Last Summer on Earth' tour, which has become a summer treat of music and partying. Joining them this year are the music acts, Five For Fighting and Del Amitri. Your chance to join in on the party can be grabbed by booking your tickets for the 30th of June 2023 at the Cadence Bank Amphitheatre. Do it right now to guarantee you will be attending one of the hottest tours of the year.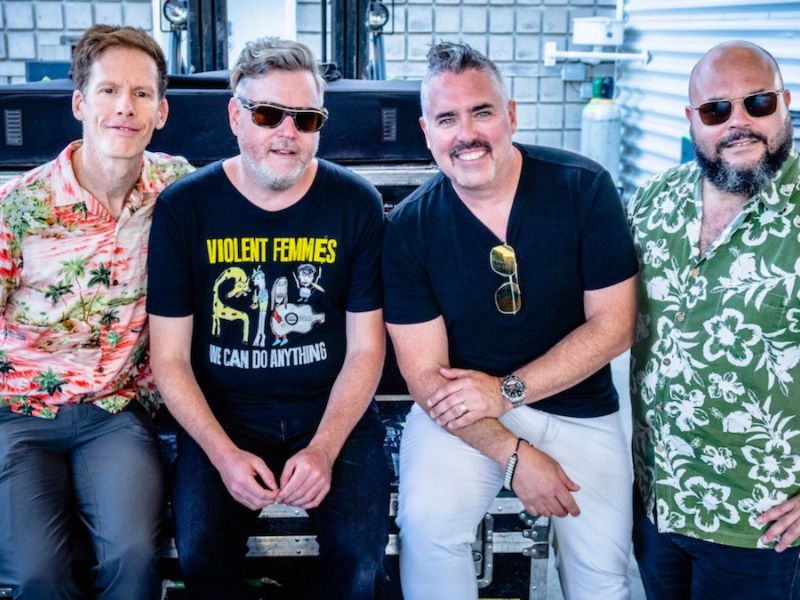 For 33 years Bare Naked Ladies have been wowing fans with their music, building a reputation for expertly twining different music genres and attitudes together to create a blend of music that is all their own. Who can forget their smash hits, 'One Week', 'Pinch Me', 'If I Had $1,000,000' and the 'Big Bang Theme'? (To name just a tiny few!) But, Bare Naked Ladies have also built a reputation for their amazing live sets, their mastery at playing and their on-stage chemistry second to none in the industry. Their album release, 'Detour de Force', is their latest studio offering and all 14 tracks are a testament that when you follow the music with time and an open spirit, good things follow. Their 'Last Summer on Earth' tour will be one of the first opportunities for audiences to experience their new tracks live. Opening the show is the rock, ballad voiced Five For Fighting and he is thrilled to be joining in on the summer party. Off the recent release of their album, 'Fatal Mistakes', the band Del Amitri are ready and pumped to be supporting the tour for 31 dates. It is going to be THE BEST summer tour, so book your tickets before they're all sold out!