Cadence Bank Amphitheatre | Atlanta, Georgia
Witness a LIVING LEGEND in action as the well-deserved "Best Jamaican Reggae Artist" is coming to Atlanta this summer! Who's excited?! We know we are!
Get ready for the ULTIMATE REGGAE EXPERIENCE as Beres Hammond brings an unforgettable night of smooth sounds and irresistible rhymes.
Hammond will be bringing his undeniable talent and TIMELESS hits to the Cadence Bank Amphitheatre on Sunday 20th August 2023. Located in the heart of Buckhead, the Cadence Bank Amphitheatre is the perfect outdoor venue for this iconic event.
The leading figure in lovers rock will be sharing the stage with devout Rastafarian Luciano and GRAMMY-WINNING Inner Circle. Prepare to be captivated as these legendary artists come together to create a musical journey like no other.
Don't miss this opportunity to witness a living legend and experience the ultimate reggae extravaganza. Mark your calendars, grab your tickets, and get ready to groove to the rhythm of Jamaica's finest!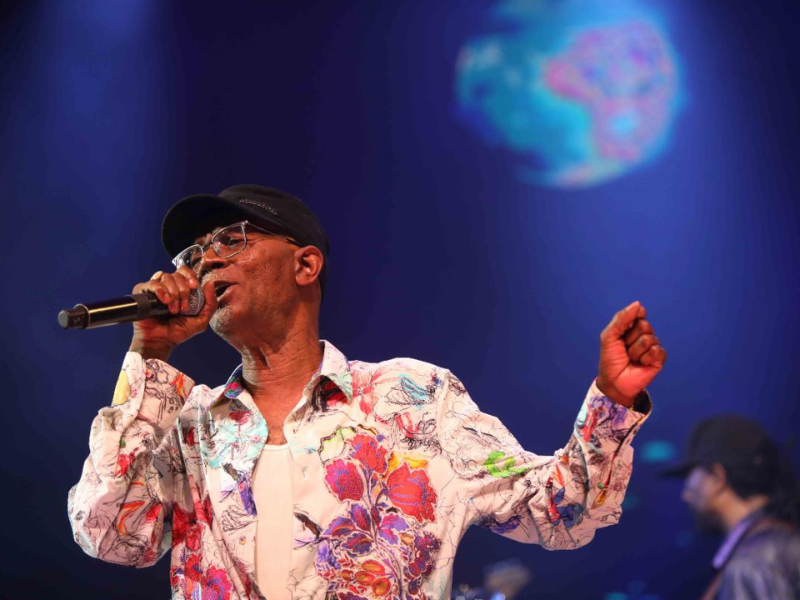 Experience this unforgettable reggae night as Beres Hammond and friends. Special guests Luciano and Inner Circle will be taking to the stage in a breathtaking concert that will leave you grooving to the smooth sounds of reggae and dancehall!
Hailing from Jamaica, reggae LEGEND Hammond started from humble beginnings! Rising from talent contests to becoming a leading figure in lovers rock. Get ready to be swept away by his irresistible charm and undeniable talent as he commands the stage. Since the groovy 70s – this Jamaican legend has captivated audiences worldwide, earning the prestige title of a true living icon in the world of reggae music.
With bangers like "Rockaway" and "I Feel Good," it's no surprise that Hammond's talent has caught the attention of the industry, earning him numerous prestigious awards. Among them is a Grammy Award nomination for his remarkable album "One Love, One Life". Not stopping there, this reggae legend was crowned the esteemed title of "Best Jamaican Reggae Artist" in 2022, as voted by both readers and staff of Jamaicans.com.
With his unparalleled stage presence and captivating energy, Hammond and his special guests will transport you to the heart of Jamaica, filling the air with infectious rhythms and positive vibes.
Joining Hammond at the Cadence Bank Amphitheatre, is Luciano and Inner Circle. Luciano, a devout Rastafarian, effortlessly blends rock and R&B-tinged reggae, creating a unique and captivating sound. Inner Circle, a Grammy-winning quintet hailing from Jamaica, is renowned as The Bad Boys of Reggae, known for their infectious rhythms and electrifying performances. Together, these artists will create the perfect blend of reggae styles that will have you dancing all night long.
The Cadence Bank Amphitheatre, located in the historic Chastain Park, is the picturesque backdrop for this timeless reggae experience. Dubbed "Atlanta's Oldest Outdoor Music Venue," it sits in the heart of Buckhead, just minutes north of Atlanta.
Immerse yourself in the uplifting spirits of Beres Hammond, Luciano and Inner Circle – it's an experience you won't want to miss – the kind of event that promises to leave you with memories that will last a lifetime. Mark your calendar, secure your tickets now, and dance the night away!