Cadence Bank Amphitheatre | Atlanta, Georgia
Get ready for a memorable evening with Dominic Fike at Cadence Bank Amphitheatre on Tuesday, July 25th, 2023. From Naples, Florida to global fame, Fike's unique fusion of pop, rock, and hip-hop has captivated audiences worldwide. His musical journey, marked by hit singles like 3 Nights, showcases his skill in creating music that resonates with diverse audiences. Amid the beautiful setting of the Cadence Bank Amphitheatre, Fike's performance promises an immersive experience. His collaborations with industry figures like Paul McCartney and the success of his debut EP and first studio album underline his impactful presence in the contemporary music scene. Don't miss the chance to witness Fike's live performance; an event that promises a musical journey of innovative tunes and captivating performances. Get your tickets now for a night of music that defies norms and redefines the genre.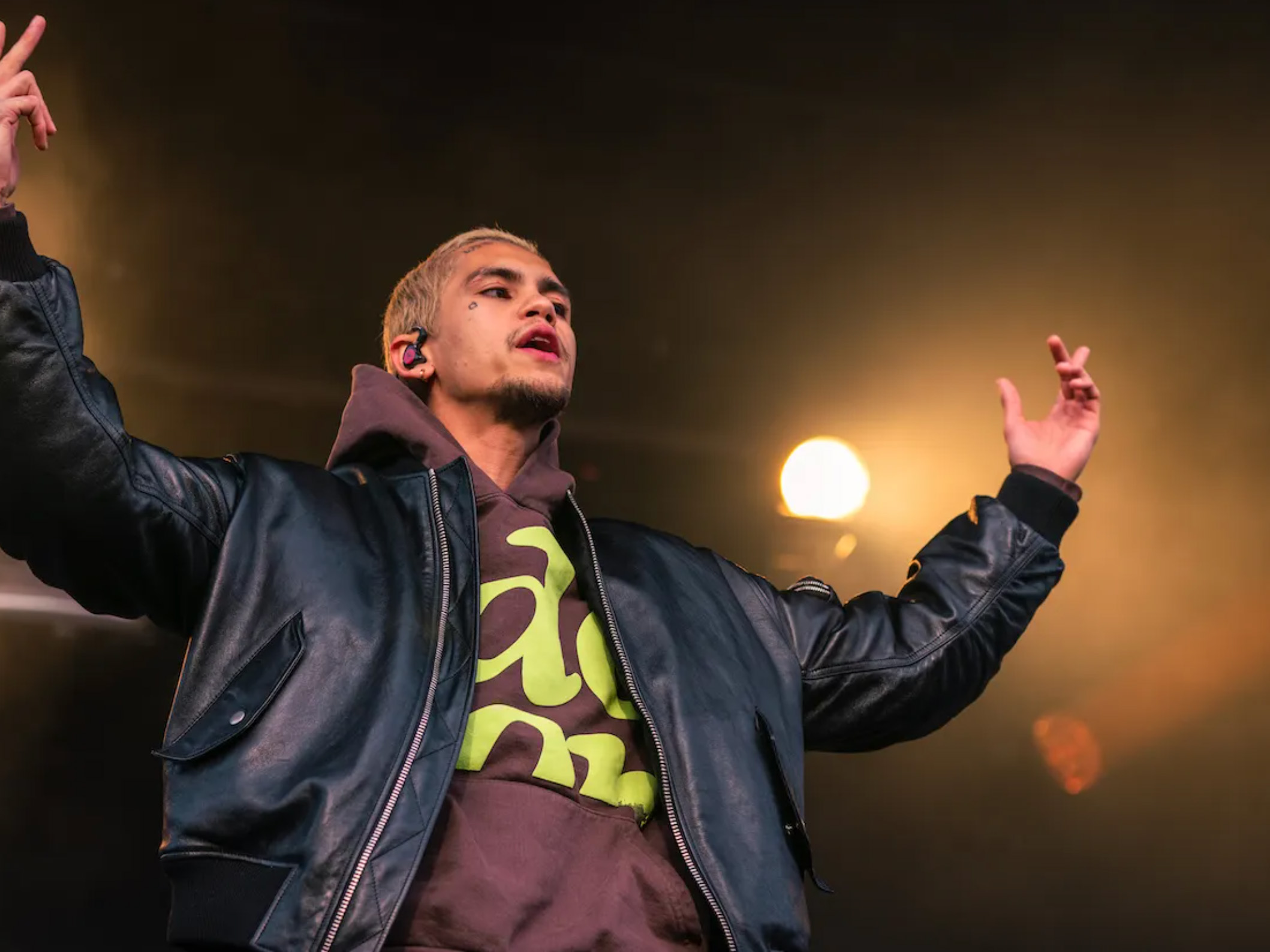 Strap in for a musically fulfilling night as Dominic Fike takes center stage at the Cadence Bank Amphitheatre on Tuesday, July 25th, 2023. Born and bred in Naples, Florida, this multi-talented artist has captivated audiences worldwide with his fresh blend of pop, rock, and hip-hop, offering an eclectic twist to modern music.
Dominic Fike's journey in music is a testament to his versatility and talent. From bedroom recordings to ruling global music charts, his rise to fame is as interesting as it is inspiring. His hit singles, such as 3 Nights and Phone Numbers, have become anthems for young adults everywhere, embodying a sense of wanderlust and youthful rebellion that was relatable to everyone at a certain age.
The Cadence Bank Amphitheatre, with its scenic surroundings and superior acoustics, serves as the perfect backdrop for Dominic Fike's magnetic performance. As the sun sets and stars emerge, prepare to be enthralled by Fike's unique musical prowess that knows no boundaries.
Fike's impressive accomplishments speak volumes about his impact on the contemporary music scene. From a sensational debut EP, Don't Forget About Me, Demos, to his first studio album, What Could Possibly Go Wrong, he's displayed a knack for crafting music that resonates with a diverse audience. His collaborations with notable industry figures, including Paul McCartney and Brockhampton, underline his expansive musical horizon.
This event offers a golden chance to witness Dominic Fike's captivating charm live on stage. Get your tickets now for an evening absolutely full of innovative music and riveting performances. Join us at the Cadence Bank Amphitheatre on the evening of Tuesday, July 25th, 2023, for an immersive musical journey that promises to captivate your senses and stir your soul all night long.
Get ready to be swept off your feet by the incredible talent and creative mastery of Dominic Fike as he orchestrates a memorable night of music. Embark on this unique musical voyage and lose yourself in the enthralling performance of an artist who's not only challenging musical norms but also redefining them with every move he makes.