Cadence Bank Amphitheatre | Atlanta, Georgia
Fresh from their coveted spring appearance at a major New Orleans jazz festival, the legendary funk band Frankie Beverly and Maze will make their way to Atlanta, Georgia, this summer for a highly-anticipated one-off show! This rare performance is set to light up the iconic Cadence Bank Amphitheatre with their sensational hits! Since emerging in the '60s, the R&b and funk powerhouse has been known for their incredible staples, such as "Before I Let Go," "Happy Feelin's," "We Are One," "While I'm Alone," and many more! Meanwhile, Frankie Beverly and Maze will also share the stage with Grammy Award-winning band The Isley Brothers! The family music group is known for their great hits," Shout," "It's Your Thing," and "This Old Heart of Mine," among others! These bands have become two of the most influential funk/soul bands in the world, and their exemplary music is still enjoyed by listeners today! If you're keen on seeing them perform live at the Cadence Bank Amphitheatre, now is your chance! So hurry up and secure your tickets now!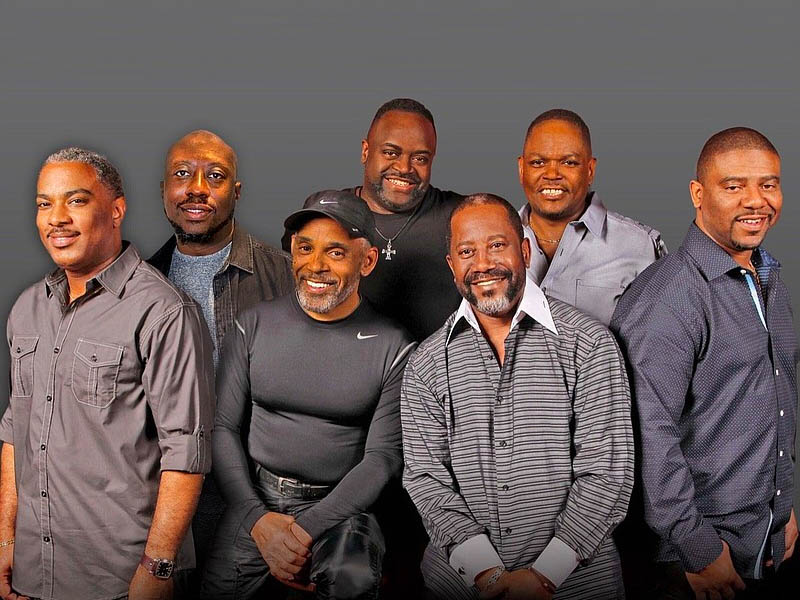 It's not every day that funk legends Frankie Beverly and Maze perform their exhilarating setlist, especially in 2023! The band comes out on special events and rare one-off shows across the world. Frontman Frankie Beverly is well into his mid-'70s, but his vocal performance and onstage charisma are strong as ever. The band is, after all, master performers on stage, and given their track record of performing exemplary live sets and relentless touring during their prime, seeing a Frankie Beverly and Maze in 2023 is definitely a must.
Maze is a critically-acclaimed purveyor of R&B, soul, and funk. Emerging from Philadelphia, Pennsylvania, in 1970, the band has grown into one of North America's most well-known funk bands. They initially called themselves Raw Soul, a testament to the type of music they deliver. They were discovered by the legendary soul singer Marvin Gaye, which resulted in Raw Soul becoming Gaye's support act in one of his shows. The music legend suggested that the band change their name. Thus, band founder Frankie Beverly and his mates changed the name to Maze.
Maze moved on to release eight studio albums in a span of 16 years. All their studio efforts entered the Top 10 of Billboard's R&B chart – two of which went to number 1. They also released two live albums in 1981 and 1986 and seven compilation albums. The band has nine gold certifications, seven of which were earned by their studio efforts, while one went to their 1981 Live album, Live in New Orleans, and another was earned by their 1996 compilation album, Anthology.
This summer, the band will share the stage with the family music group, The Isley Brothers. The funk and soul powerhouse has released numerous hits, including the Grammy Award-winning song "It's Your Thing," "Shout," "Twist and Shout," and "This Old Heart of Mine (Is Weak for You)." Since emerging in the '50s, the band has released 16 top-selling albums and sold over 18 million copies in the U.S.
In 1970, the band received their first Grammy Award for their single, "It's Your Thing." The song won Best R7B Vocal Performance by a Duo or Group. Over the years, the Isley Brothers earned three more Grammy nominations. In 2014, the group was given the Grammy Lifetime Achievement Award. Moreover, their singles "Shout" and "Twist and Shout" were inducted into eh Grammy Hall of Fame. Apart from the Grammys, the Isley Brothers were inducted into the Rock and Roll Hall of Fame in 1992. Five years later, they received a star on Hollywood's Rock Walk. In 2003, the Isley Brothers were inducted into the Vocal Group Hall of Fame.
Catch Frankie Beverly and Maze and The Isley Brothers at the Cadence Bank Amphitheatre on Saturday, 29th July 2023! Tickets are now available!