Cadence Bank Amphitheatre | Atlanta, Georgia
Multiply the excitement of your Thursday evening with a Power of Two as the folk-rock music duo, Indigo Girls, take you to a concert experience that will make your extra summer special. Join the famous duo Amy Ray and Emily Saliers this June 9, 2022, at Atlanta's Cadence Bank Amphitheatre for a night of unforgettable hits from this Grammy award-winning contemporary folk duo. Whether you have been an avid fan of the girls since the beginning of their career or just found their awesome music in recent years, this concert is for you. Sing along to their hits such as "I Don't Wanna Talk About It," "Power of Two," "Galileo," "Closer to Fine," and many more. Grab your tickets now and prepare to be enthralled by the girls' timeless music that stood the test of time!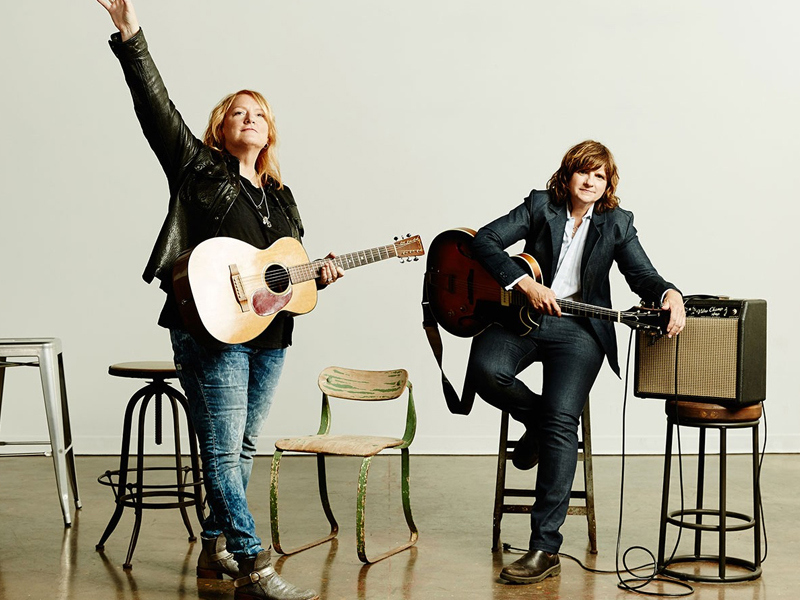 Atlanta-native Indigo Girls are an American folk-rock music duo consisting of Amy Ray and Emily Saliers. Even though they have started their career professionally in the late 80s, the two were already good friends since grade school. They started performing as Indigo Girls when they were students at Emory University, performing weekly at local bars in the Atlanta metropolitan area.
Throughout their careers, the girls were able to release a self-produced, full-length record album in 1987 and eventually contracted with a major record company in 1988. From 1987 to 2007, the duo was able to release nine albums under major record labels, Epic Records and Hollywood Records.
After departing from these major labels, Indigo Girls went on to release independent, self-produced albums. The latest of which was produced in 2020, entitled "Look Long." This album reached number 2 in the US Folk Charts, proving that the Girls are still on top of the game.
The duo's last tour was in 2017 when they embarked on a 50-date show, performing their music arranged for symphony orchestra. And now, after many years of not touring, the Indigo Girls are back on the road for their 2022 tour. Catch these two incredible musicians in their hometown city of Atlanta this June 9, 2022, at Atlanta's Cadence Bank Amphitheatre! See you there!