Cadence Bank Amphitheatre | Atlanta, Georgia
If you're a fan of modern R&B music, you should check out this upcoming massive tour featuring Grammy-Award-winning artist Ne-Yo! The Champagne and Roses Tour is set to kick off this September and cover 15 major cities across North America! Aside from Ne-Yo, this coveted tour will also feature special guests Robin Thicke and Mario! The highly-anticipated outing is slated to highlight songs from Ne-Yo's latest album, Self Explanatory, as well as his massive hits from earlier releases like "So Sick," "Sexy Love," "Because of You," "Closer," "Miss Independent," and many more! On Saturday, 23rd September 2023, the performers are making their way to Atlanta, Georgia, for a one-night spectacle at the Cadence Bank Amphitheatre! The Champagne and Roses Tour is a once-in-a-lifetime opportunity to see three amazing R&B artists sharing one stage! If you're keen on experiencing this incredible concert, you better hurry and secure tickets now before it's too late!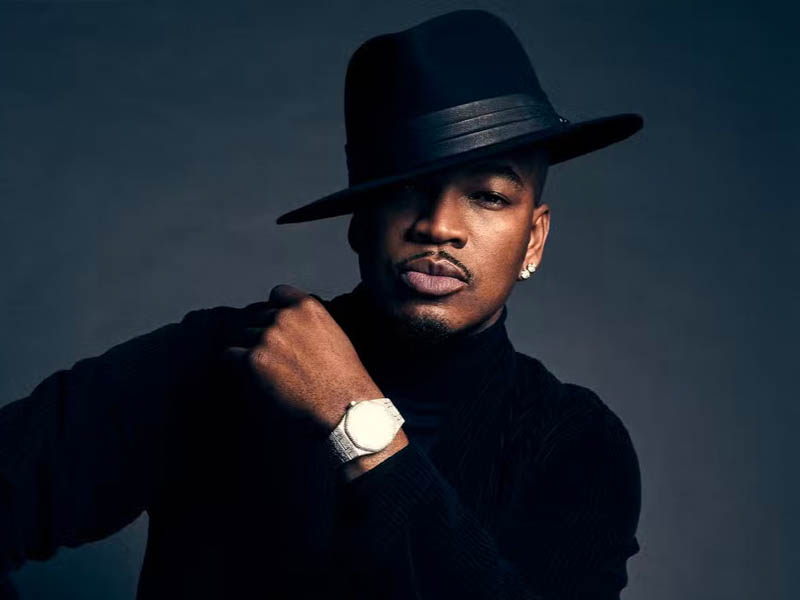 Award-winning singer-songwriter Ne-Yo has established himself as one of the most prolific and commercially-successful purveyors of R&B music. He has penned some of the most iconic R&B hits from the past two decades. In 2006, he released his breakout single, "So Sick," which topped the Billboard Hot 100. The song, spawned by his number 1 debut album, In My Own Words, was later certified platinum in the U.S. Meanwhile, the album sold over two million copies, earning Ne-Yo a double platinum certification. That same year, Ne-Yo dropped his follow-up single, "Sexy Love," which peaked at number 7 on the Billboard Hot 100 and topped the R&B chart.
The following year, Ne-Yo dropped several hit singles, "Because of You," "Do You," "Can We Chill," and "Go on Girl," all spawned by his sophomore album, Because of You. The album, which topped both the Billboard 200 and R&B/Hip-Hop Albums, later won the Grammy Award for Best Contemporary R&B Album in 2008.
During his Year of the Gentlemen era, Ne-Yo focused on developing his persona, swag, and charm. His third album instilled the values of a true gentleman: calm, courteous, charming, and kind. "That title basically represents me trying to lead by example and showing these cats what it is to be a gentleman in this business still," Ne-Yo mentioned. Ne-Yo moved on, releasing a total of nine studio albums and selling over 20 million records worldwide. He has won three Grammy Awards, two BET Awards, and two Soul Train Awards.
Speaking of Grammys, R&B and soul singer Robin Thicke received five Grammy nominations, including Record of the Year and Best Pop Dup/Group Performance for "Blurred Lines." The single also received four Billboard Awards and an NAACP Image Award in 2014. Released in 2013, "Blurred Lines" was the title track of his sixth studio album. The song featured Pharrell and T.I. topped the charts in 23 countries, including the U.S. and Canada.
Grammy Award-winning singer-songwriter Mario may debut a few new songs on this upcoming outing. The singer known for his mega-hit "Let Me Love You" has announced that he will drop a new album in 2024. Aside from surprises, Mario will also be performing his quintessential R&B hits, such as "Just a Friend 2002," "How Could You," "Break Up," and more.
Catch Ne-Yo, Robin Thicke, and Mario at the Cadence Bank Amphitheatre on Saturday, 23rd September 2023! Tickets are now available!