Cadence Bank Amphitheatre | Atlanta, Georgia
This summer, you can enjoy the music of the legendary rock band Pink Floyd through the sensational tribute band, the Australia Pink Floyd Show! The band famously brings Pink Floyd's incredible music back to life with their accurate recreation of the original band's concerts during their later tours. On Saturday, 2nd September 2022, the Australian Pink Floyd Show is coming to Cadence Bank Amphitheatre in Atlanta, Georgia! This critically-acclaimed band will feature sensational hits, which may include "Another Brick in the Wall," "Wish You Were Here," "The Great Gig in the Sky," "Comfortably Numb," and many more! Grab your tickets now and experience this exhilarating soundscape at the Cadence Bank Amphitheatre!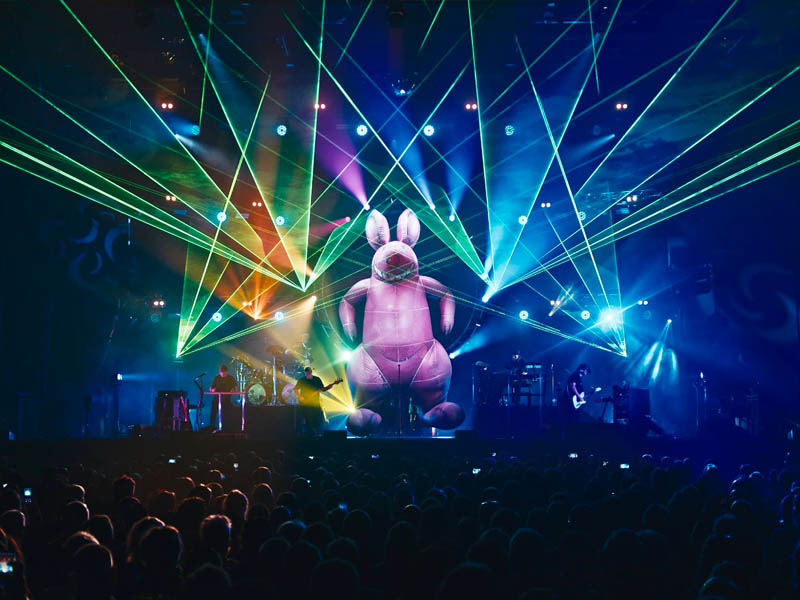 The Australian Pink Floyd Show emerged in 1988 from Adelaide, Australia. The band, led by guitarist Steve Mac is famous for replicating Pink Floyd's original shows. The concerts closely resemble the original band's atmosphere, including executing the same visual presentations, lasers, and large display panels. Mac, who plays guitar for Australian Pink Floyd Show, uses the same guitar rig as Pink Floyd's original guitarist, David Gilmour. In 1994, Gilmour went to an Australian Pink Floyd show, which resulted in an invitation for the tribute band to attend Pinky Floyd's The Division Bell Tour end-of-the-tour party. The band also notably performed at Gilmour's 50th birthday party in 1996.
Australian Pink Floyd show later introduced state-of-the-art quadrophonic sound and 3D stereoscopic projection into their performances. Apart from the band's incredible musicianship and accuracy in performing the music, they've also made the show an incredible experience for Pinky Floy fans to relish.
If you're a Pink Floyd fan, seeing the Australian Pink Floyd Show is the closest thing you can get to the real thing. So hurry and score tickets now to this amazing tribute show featuring Pink Floyd's biggest hits at the Cadence Bank Amphitheatre! Tickets are now available!