Cadence Bank Amphitheatre | Atlanta, Georgia
Get ready for a once-in-a-lifetime concert, and an extra special one-of-a-kind performance paying homage to Pink Floyd's absolutely legendary album, Dark Side Of The Moon, now celebrating its 50th anniversary. Gov't Mule present, for your listening pleasure, the "Dark Side of the Mule" tour, a return of the renowned and extremely rare Pink Floyd tribute performance by Gov't Mule on Saturday, August 12th 2023 at the Cadence Bank Amphitheatre at Chastain Park. Following that, the band will play an entire set of their own original music, yup that's right, two shows rolled into one, it definitely doesn't get any better than that! So grab some tickets for a Gov't Mule guaranteed spectacular performance at each of their 12 summer amphitheater tour dates featuring their signature style, which combines elements of Southern rock, blues, and jam band improvisation.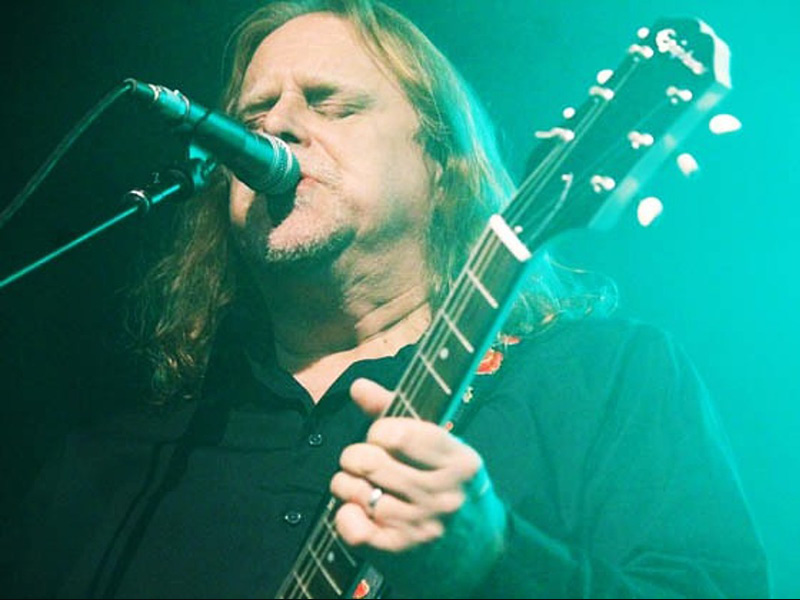 Since its foundation in 1994, the American rock band Gov't Mule has been building a name for themselves in the music world. They have held the attention of onlookers for close to three decades now. This iconic band, known for such timeless hits as "Soulshine" and "Thorazine Shuffle," is going to put on a show that you won't be able to forget anytime soon.
Since the release of their self-titled debut album in 1995, Govt. Mule has issued a total of nine additional studio albums, in addition to various EPs and live CDs. Because of the funk and blues rock elements that were given to the group by its members, as well as the regular guests from other renowned bands, Gov't Mule has become a mainstay at music festivals around North America.
Dark Side of the Mule, the band's album that features their interpretations of Pink Floyd songs, was highly well received and helped Gov't Mule secure their reputation as one of the top live acts in the industry. The album also features the band's interpretations of several songs from Pink Floyd, and has only ever been performed a handful of times, until now.
At the new Dark Side Of The Mule Tour announcement, Gov't Mule lead singer and guitarist, Warren Haynes said. "This all started so organically with what, we thought, would be a one-time Halloween performance. Since then, Dark Side of the Mule has grown into something else. It's a blast to perform this material, but our intent is to do it for one final tour in celebration of the 50th anniversary of Dark Side. Don't miss it!"
This show will have a lot of excitement, and it will showcase some outstanding musicianship, as well as several different songs that are popular with the audience. Tickets for this show have been selling out quite quickly, so if you are interested in going, you had better purchase them as soon as possible. Simply follow the steps outlined in the "Get Tickets" link that can be found above, and you'll be on your way to attending one of the most enjoyable events you'll go to all year.