Cadence Bank Amphitheatre | Atlanta, Georgia
Do you want to hear live the earworm-inducing indie poprock music of the Billboard chart-topping LANY? You are in for a treat as Paul Klein and Jake Goss are bringing the tracks of their most recent album "gg bb xx" to Cadence Bank Amphitheatre this Thursday, August 25th. Tickets are now on sale, so don't miss the chance to get access for you and your concert buddies. Head to Chastain Park's famous concert venue to witness the Los Angeles-based duo pour their heart out through their most recent tracks like "Stupid Feelings," "Live It Down," "I Die First," "Dancing in the Kitchen," and many more. Hit that "Get Tickets" button to secure your tickets now!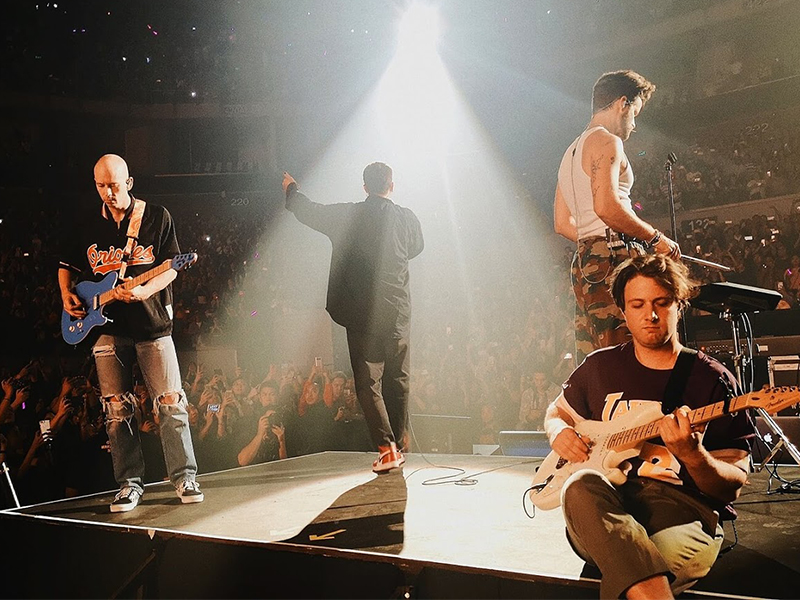 The duo of Paul Jason Klein and Jake Clifford Goss is getting back on the road this summer for their "Summer Forever Tour." With six sold-out tours under their belt, the super band's tour is expected to be nothing but massive this year. With over 40 venues scheduled so far, the duo looks forward to performances in major venues not only in the United States but also in other countries. They will also be performing in Canada, Mexico, New Zealand, Argentina, Brazil, and Australia.
The North American leg of the tour will kick off on August 3rd at The Chrysalis at Merriweather Park in Columbia. It will stop in major cities, including Toronto, Detroit, Houston, San Diego, and more, before wrapping up in Seattle at Lumen Field – Muckleshoot Plaza on September 24th. The band is expected to highlight their most recent hits from their album "gg bb xx." This is the first time the band will play a series of shows without their third member, Les Priest, who recently left the band to focus on writing and producing.
The duo will stop at Georgia's Cadence Bank Amphitheatre At Chastain Park on August 25, with Surfaces opening for the show. Surfaces is the name for the pair of Forrest Frank and Colin Padalecki from Texas, who are known to perform songs that blend jazz, soul, pop, hip hop, reggae, and calypso.
The inclusion of this promising duo to LANY's Georgia stop will surely add to the excitement of the show. Watch them liven up the crowd before LANY takes center stage and makes everything hotter this summer with their Summer Forever Tour setlist. If you haven't booked your tickets yet, click on the "Get Tickets" button to secure your orders!