Cadence Bank Amphitheatre | Atlanta, Georgia
Grab some tickets and come watch the weather change in "Stick Season" from Noah Kahan at Cadence Bank Amphitheatre on Saturday 17th June 2023. Yes, "Stick Season" is weird, but it makes sense in that it's a whole new change for the folk singer, Noah. His brand-new album just hit number 14 on the Billboard 200, and he is suddenly really popular! With performances on Jimmy Kimmel Live, the Kelly Clarkson Show and sold-out venues coast to coast… this really is time to get in on something good.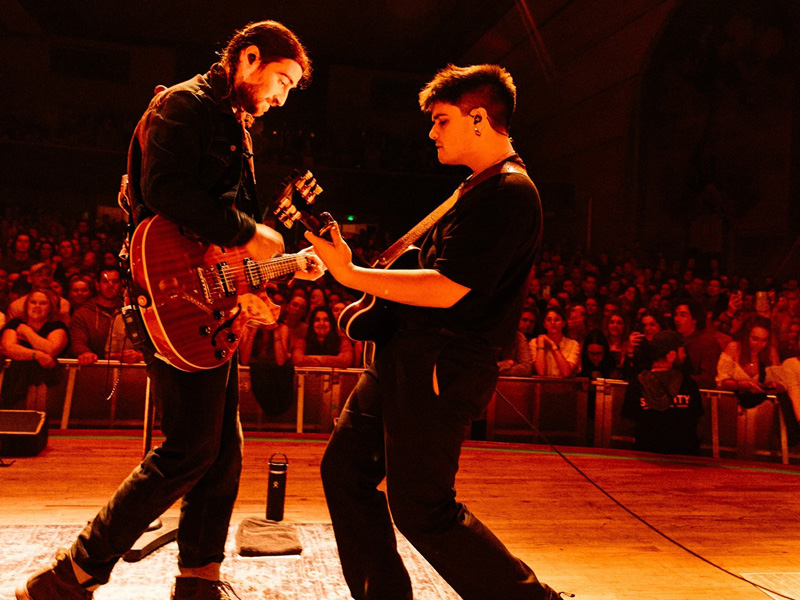 Noah Kahan, a folk-infused pop singer-songwriter, released his first single "Young Blood" in January 2017 and four more tracks during the year. Kahan debuted on television in 2018 with "Hurt Somebody" on The Late Show with Stephen Colbert. In January 2018, Kahan launched his self-titled debut EP, which includes a reworked version of the title track featuring fellow Republic Records artist Julia Michaels, which has amassed 114.5 million official U.S. on-demand views to date.
In the last five years, Kahan's distinctive style has made him one of the most famous figures in acoustic indie-pop. His current album, Stick Season, is, nevertheless, the most honest he's ever been on a project, which may come as a surprise to people who are familiar with his first two albums, Busyhead and I Was / Am.
On his current album, Kahan does two things he had previously deemed too risky: he sings songs filled with information he had previously avoided, and he dives headfirst into folk music, something he had previously only dabbled with. Although he has always been a lover of the genre, he has never dared to embrace it out of fear of losing listeners of his more popular songs, such as "Hurt Somebody."