Cadence Bank Amphitheatre | Atlanta, Georgia
If It Makes You Happy to Soak Up The Sun this summer, go for it! But don't forget to attend one of the most highly-anticipated tours by the one and only Sheryl Crow. Yes! You've heard that right. The Grammy award-winning hitmaker will be hitting the road this summer for a cross-country tour that will surely be one for the books. Grab your tickets for the show and prepare to sing along to her timeless hits such as "All I Wanna Do," "Strong Enough," "The First Cut is the Deepest," "If It Makes You Happy," "Soak Up the Sun," and many others! If hearing these song titles excites you already, then you should be at her concert this Tuesday, 19th July 2022, at the Cadence Bank Amphitheatre. Witness the music icon take Atlanta's famous venue by storm through her superb musicianship that ages like fine wine! See you there!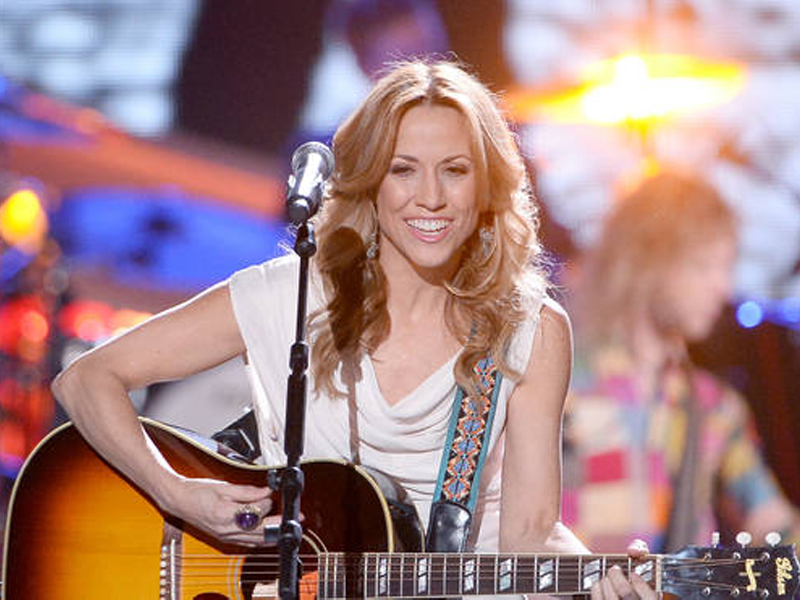 As one of the best female artists of her generation, Sheryl Crow is a household name in the music industry. Perhaps she needs no introduction as her signature hits and numerous awards speak for her popularity. In 2017, she was named by VH1 as one of the 100 Greatest Women of Rock & Roll. This is unsurprising for an artist who has sold an impressive 50 million albums worldwide and has won nine Grammy Awards – with 32 nominations. Indeed, she is an accomplished artist. However, this success wasn't just handed over to her.
She started her career as a backup vocal to big stars such as Stevie Wonder and Belinda Carlisle in the late eighties. It was only in the early 90's that she found the courage to pursue her own singing career. Her breakout hit "All I Wanna Do" took the charts by storm in 1993 and is still a staple in most radios nowadays.
From then on, she went on to release various albums that showed her own songwriting skills. For the next two decades, Sheryl's star power took off, and she found herself regularly performing solo and collaborating with other musical stars.
Her impressive collaborations include the likes of Rolling Stones, Prince, Eric Clapton, Kid Rock, Stevie Nicks, Willie Nelson, Tina Turner, Chris Stapleton, and Sting. These collabs are almost naturally easy for Sheryl as she can incorporate pop, rock, country, jazz, and blues elements into her music.
Aside from her breakout song "All I Wanna Do," Sheryl's most famous songs include "Strong Enough," "If It Makes You Happy," "Everyday Is a Winding Road," "Tomorrow Never Dies" (theme song for the James Bond eponymous film), "My Favorite Mistake," "Picture" (a duet with Kid Rock) and "Soak Up the Sun."
If you want to hear these songs performed live by the iconic singer-songwriter, be sure to catch her Cadence Bank Amphitheatre show this July 19, 2022 (Tuesday). Secure your tickets now by clicking on the link on this site. Order yours now before they run out.