Cadence Bank Amphitheatre | Atlanta, Georgia
The concert by dynamic duo Young the Giant and Milky Chance is one you won't soon forget and will be the highlight of the city. Together, these two form an entertaining powerhouse that is unlike anything else available today. The event is set to take place on July 13, 2023, and it will be made even better by the first-rate technology and other fantastic amenities available at the Cadence Bank Amphitheatre at Chastain Park. Anyone who actually gets to see them in person is guaranteed to be awed. Don't wait to purchase your tickets; demand is extremely high. Now, all you have to do to guarantee your presence at this once-in-a-lifetime event is click the "Get Tickets" button.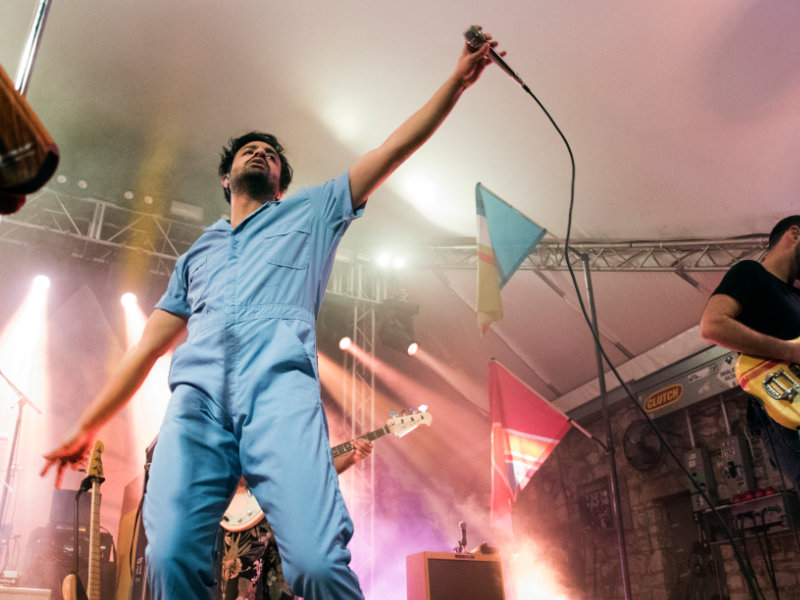 The Irvine, California, rock band Young the Giant has risen to prominence as a major force in the alternative rock genre. There is enough talent in this band to last several lifetimes: vocalist/guitarist Sameer Gadhia, guitarists Jacob Tilley and Eric Cannata, bassist Payam Doostzadeh, and drummer Francois Comtois. Roadrunner Records issued the group's self-titled debut album in 2009. With the release of their first three singles—My Body, Cough Syrup, and Apartment—the band quickly rose to prominence.
Germany is home to Milky Chance, a legendary German rock band. These musicians play guitar, bass, drums, and vocals and are made up of the following members, Clemens Rehbein, Philipp Dausch, Antonio Greger, and Sebastian Schmidt. Shortly after its release in April 2013, "Stolen Dance" received widespread critical acclaim around the world. As a matter of fact, it was named the best single of the year by 1 Live Krone. In October of 2013, they released their debut studio album titled "Sadnecessary," which includes the track "Down by the River." Spin magazine named it Album of the Week for that week in 2014, and its debut position in Germany's album chart was at number fourteen. This band also won the European Border Breakers Award.
This is one of the best tours to ever grace a stage, and tickets are selling faster than anyone could have imagined. NOW is the best time to buy, and you're in luck because this is the best place to grab yours before they run out. Do not delay; grab them while you still can.