Cadence Bank Amphitheatre | Atlanta, Georgia
2023 is definitely John Fogerty's year, as he now owns all of his songs and is on the road celebrating them with fans for his tour, titled "John Fogerty Celebrates His Songs". This part of the trek is coming to the Cadence Bank Amphitheatre on Wednesday, July 26, 2023. Since it's such a joyous occasion for the man, you can expect to witness one of the best concerts he has ever delivered. You will get to hear all the hits that made him famous, including the ones he made with Creedence Clearwater Revival like "Proud Mary," "Bad Moon Rising," "Fortunate Son," and "Have You Ever Seen the Rain?" All the real fans are going to be there, so expect tickets to be really hard to get. Luckily, you can grab yours right here by simply scrolling up and hitting the "GET TICKETS" button. It will take you to our fast, secure, and reliable check-out process. So what are you waiting for? Do it right now.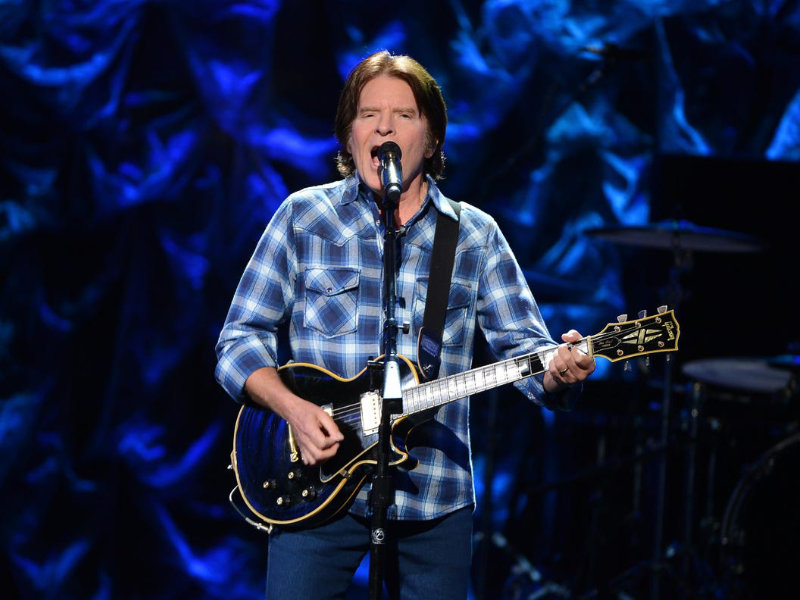 He is one of the true American treasures. John Fogerty has been to music what the American Dream" is to the country. His ability to write some of the best-known songs in the world is unrivaled, and they have definitely left their mark on the music industry and inspired countless artists around the world.
He founded the band Creedence Clearwater Revival in 1967, which contained the following members: John Fogerty, Tom Fogerty, Stu Cook, and Doug Clifford. The band created some of the most enduring music of our time with albums that include "Cosmos' Factory," "Green River," and "Willy and the Poor Boys," but unfortunately, the band broke up in 1972 citing creative differences.
After the breakup, Fogerty pursued a solo career, which resulted in a nine year hiatus owing to legal and accounting troubles. Fortunately, his solo career is still going strong today. Rolling Stone actually listed him as the 40th greatest songwriter and the 72nd greatest singer on their list out of 100 . His hits are still played to great praise today, and fans go wild every time their favorites come on.
His genre-bending sound contains influences from deeply rooted American sounds such as R&B, blues, country, rockabilly, and pop, and his lyrics are very emotive. That's what makes him so special, and the critics took notice, giving him multiple Grammy nominations as well as a win, as well as being honored as an inductee in the Rock & Roll Hall of Fame and the Songwriters Hall of Fame.
2023 is a very special year for the icon, as he now owns all of his music after 50 years of ownership by Concord and Saul Zaentz. With his unique voice, phenomenal guitar skills, and plethora of hits, his tour is an incredible celebration of all the music that made him great, and despite being 78 years old, you can expect to witness the man perform one helluva show.
Supply for tickets has been outstripped by demand, so be sure to grab your tickets from the link above called "GET TICKETS" before it is too late.