Cadence Bank Amphitheatre | Atlanta, Georgia
This is the tour that never ends! 5 Seconds of Summer, The No Shame Tour 2022 comes to Cadence Bank Amphitheatre on Friday, July 1st, 2022. The No Shame tour is in support of their fourth album, Calm, from way, way back in 2019, the tour has been postponed, cancelled and rebooted every year since, but that doesn't matter, we all want to hear Calm played live! Billboard magazine named the album as one of The 25 Best Pop Albums of 2020, after all it charted in over 25 countries on multiple charts, peaking in the top 10 on 17 charts and debuting at the top spot in 4 countries.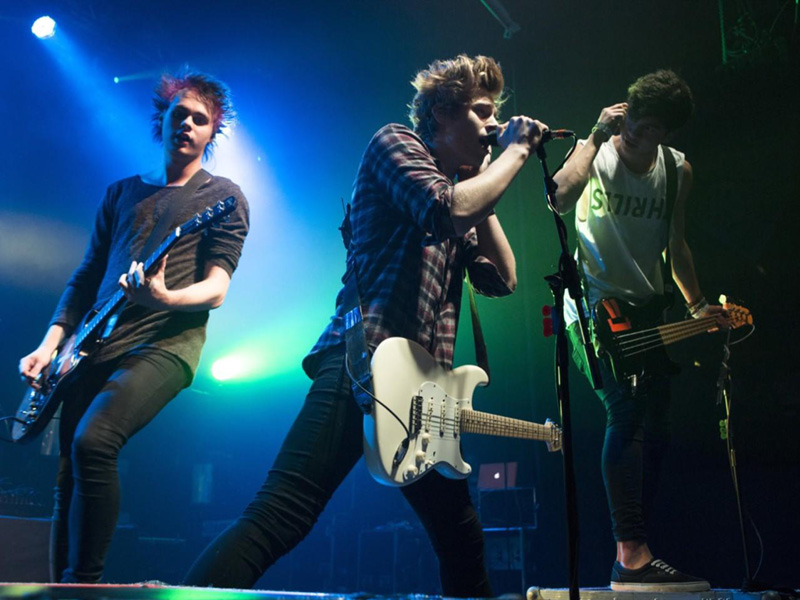 Hailing from Sydney, New South Wales, 5 Seconds of Summer are lead singer and rhythm guitarist Luke Hemmings, lead guitarist and singer Michael Clifford, bassist and singer Calum Hood, and drummer and singer Ashton Irwin. They formed in 2011 as a YouTube band, posting videos of themselves covering songs from various artists, then in 2012 One Direction invited them to come open up for them on tour, giving the band supreme access to a huge crowd of adoring fans. More recently, the group celebrated 10 years together with the release of a new song, "2011".
C A L M, an acronym of the first letters of the band members' names, Calum, Ashton, Luke and Michael, and is the band's fourth studio album. Billboard praised the album, calling it "an accomplished exploration of the group's expanding palette" and praised the band for their ability to "expertly synthesize their influences into fresh-feeling gems," and a separate Billboard critic labelled the album as having "out-of-the-box thinking" and being the "group's most musically complex project yet." Elaborating that, the album's 12 tracks intertwine anthemic harmonies with thumping beats and bass lines covered in grinding electric guitar and swirling production."