Cadence Bank Amphitheatre | Atlanta, Georgia
This 2023, one of the most sensational purveyors of yacht rock will be delivering a series of incredible live shows across North America! Yacht Rock Revue has always been one of the most anticipated retro revival rock groups with their high-energy shows and exemplary tight sets! This summer, the band will be kicking off the much-awaited outing called the Reverse Sunset Tour! This much-awaited trek will cover over 30 shows across the U.S. and bring in a number of select special guests! On Friday, 25th August 2023, Yacht Rock Revue will make a coveted stop at the Cadence Bank Amphitheatre in Atlanta, Georgia! Fans can expect the iconic band to deliver many of their remarkable hits, like "Step," "Give Me the Night," "Float," and many more! If you're keen on taking a nostalgic trip to the '70s and '80s, hurry and score your tickets before they're gone!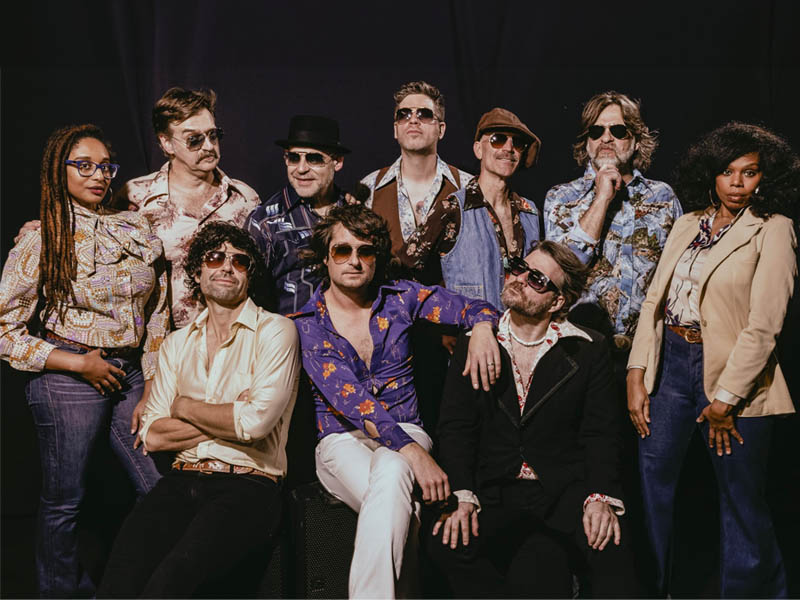 Yacht Rock Revue's 2023 outing, Reverse Sunset Tour, will provide soft rock fans with their yacht rock fix! Kicking off in July, the band will embark on a 38-show tour spread across summer, fall, and winter! Fans who loved Kenny Loggins, Micahel Mcdonald, Stephen Day, Dan Fogelberg, and more can see the amazing high-energy set performed by the Atlanta-born seven-member group. Their music style is reminiscent of the songs beloved by music fans decades ago. Yacht rock has been categorized for their tendencies towards soft rock mixed with a variety of other genres, such as R&B, jazz, contemporary, and pop, among others.
The Reverse Sunset Tour is slated to feature a rotating list of special guests, comprising soft rock legends like Kenny Loggins, Pablo Cruise, Richard Marx, and more. On Friday, 25th August 2023, Yacht Rock Revue brings along Pablo Cruise as their featured guest. Hence, fans can absolutely look forward to a jam-packed evening with career-spanning hits!
Since emerging in 2007, Yacht Rock Revue has been the hometown music hero in Atlanta. Initially a side project, the band scored numerous weekly gigs in local clubs. The setlist primarily consists of iconic '70s and '80s rock hits – which have been coined "Yacht Rock," named after the 2000s web series that features the same type of music. The band became one of the most prolific live performers to come out of Georgia. Yacht Rock Revue has been recorded to perform over 100 shows a year across various cities, including Los Angeles, Washington D.C., Boston, and many more.
Over the years, the band has covered fantastic hits by their idols. However, they finally dropped their debut album with all original tracks, Hot Dads in Tight Jeans. The 2020 album contains outstanding singles, such as "Doobie Bounce," "Step," "Bad Tequila," "Song for Another Night," and more. Last year, the band released a string of new singles, "Float," "Give Me the Night," and "Snow." Fans are speculating that there is an upcoming studio effort in the works. In the meantime, you can definitely look forward to the band performing these new hits on their upcoming Reverse Sunset Tour.
Hurry and score tickets now to see the sensational Yacht Rock Revue performing their incredible hits and fan favorites at the Cadence Bank Amphitheatre! Grab your tickets for the Reverse Sunset Tour by clicking on the Get Tickets link now!